The High Peters Kill trail has some steep ascents and descents, but the rewards are four incredible viewpoints with panoramic views of Minnewaska and Mohonk that are second to none. Pack a picnic and enjoy the views!
No time right now to discover the High Peters Kill Trail? Pin It and save it for later:
Please note this post may contain affiliate links, which means we may receive a commission, at zero cost to you, if you make a purchase through a link. Please see our full Disclosure for more information. If you have any questions, please contact me.
Tips for Hiking St Peters Kill Trail
The trail is quite long and has some very steep sections.  Be sure to pack lots of drinking water and snacks.  Pick up a HydroFlask here if you need one.  Check my Day Hike Packing List to make sure you have everything you need.
Wear good hiking boots.  Check my Guide to the Best Hiking Boots for recommendation or pick up my top picks right here.
Get there early.  All of the trailheads have limited parking and this area is extremely popular, so if you get there much after 10:00am, the parking lot may be full.  If it is, consider one of the other trailheads, as there are three to choose from.
You will technically be hiking in both Minnewaska and Mohonk.  Technically, you should pay an entrance fee for both.  I usually pay wherever I park and have never encountered a ranger asking for payment.  Minnewaska State Park costs $10/ car for parking, so if you park in Mohonk, you shouldn't need to pay for Minnewaska.  Mohonk Preserve, however, charges $15/ hiker (they also have season passes) and rangers do sometimes wander the trails checking for payment, so if you start at Minnewaska, you may need to pay twice.
I recommend starting in Mohonk – see below for why.
You can hike this trail with dogs, but they must kept on a leash no longer than 6 feet long.
---
High Peters Kills Trail Details
Distance

: 6.5 miles / 10.5 km (full) or 5 miles/ 8 km (skipping the last 0.75 miles/ 1.2 km) out-and-back

Elevation change: 1,650 feet / 503 m
Time: 4.5 hours
Difficulty: Difficult/ strenuous
Trailhead: Coxing Trailhead on Mohonk Preserve (recommended), Minnewaska State Park Awosting Lower Parking Lot (make sure you park in the lower parking lot), or Minnewaska State Park Peters Kill trailhead.
Highlights: 4 major lookouts with sensational views over Mohonk and Minnewaska
Fee: $15 day pass in Mohonk Preserve | $10 per vehicle parking in Minnewaska State Park
Open: Mohonk Preserve is open daily from 7 a.m. to 7 p.m. for members and from 9 a.m. to 7 p.m. for day-use visitors.  Minnewaska State Park is open 9:00am – sunset.
High Peters Kills Trailhead
This trail traverses both Minnewaska State Park at one end or Mohonk Preserve .  You can do it as an out-and-back trail or several loop variations.
The main out-and-back trail starts (or ends) at the Coxing Trailhead in Mohonk Preserve and ends (or starts) at the Minnewaska State Park Awosting Lower parking lot.  You can also join it half way along from Minnewaska's High Peters Kill parking lot.
I did the hike out-and-back from the Coxing Trailhead in Mohonk Preserve and I recommend this for a couple of reasons. 
(1) the last 0.75 miles runs parallel to a road and is not very interesting.  You can turn back and skip this.  If you start at Awosting in Minnewaska State Park, you have to hike this section
(2) if you do it in this direction, you end with a downhill section rather than an uphill section.
High Peters Kills Trail Description
The trail starts at the Coxing Trailhead in Mohonk Preserve.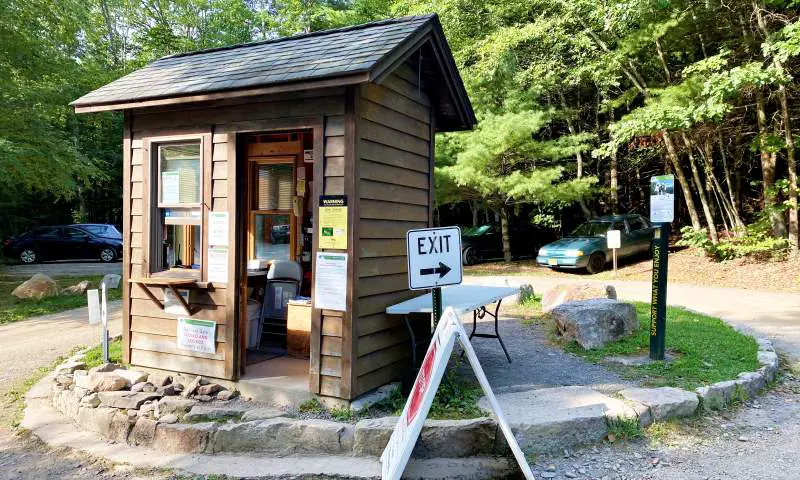 Almost immediately, the trail passes a tiny walled cemetery. The Enderley Burial Ground was a family cemetery used between 1845 and 1918. There are nine graves there.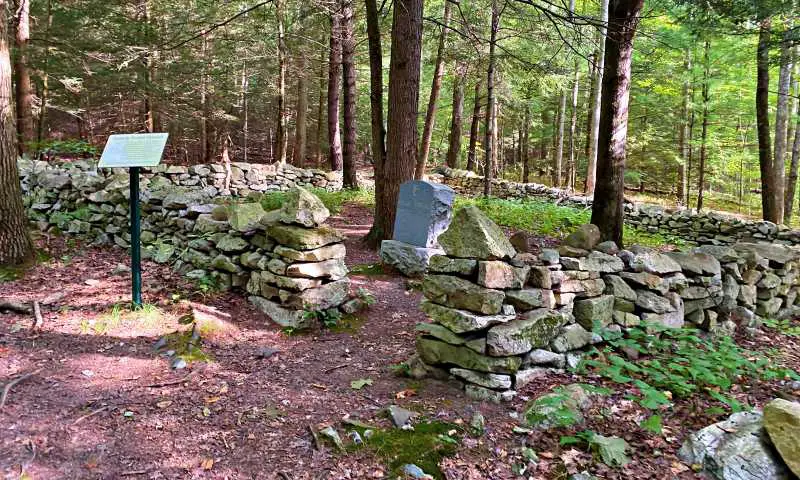 The trail heads through the woods, passing a junction with Kings Lane after about ten minutes.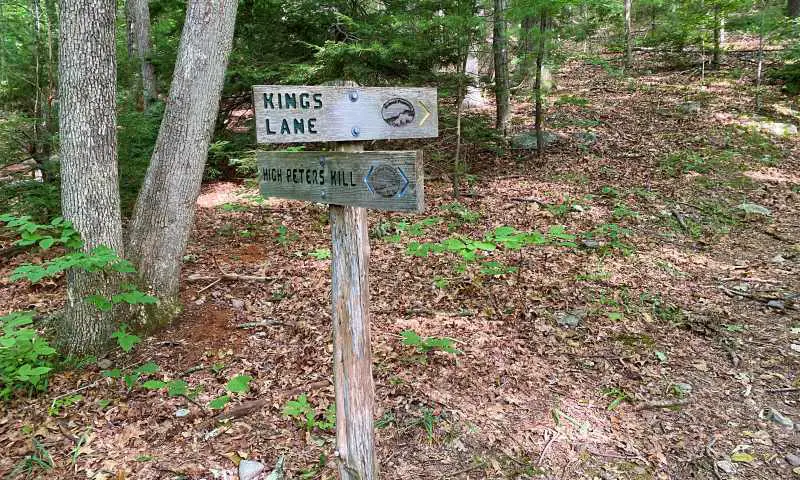 This area, which is mostly flat through tall deciduous trees here, is especially pretty in the fall.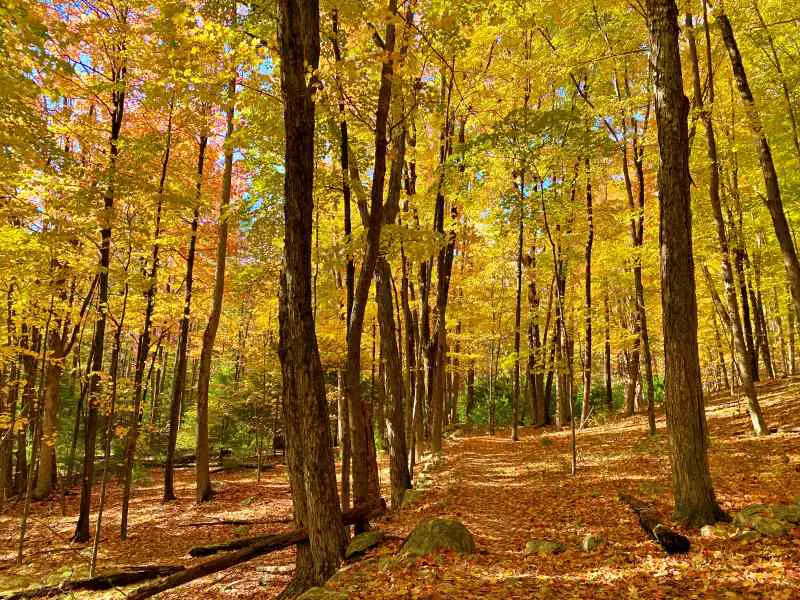 About 20 minutes into the hike, you will see a notice advising you that you are entering Minnewaska State Park (and another coming from the opposite direction announcing Mohonk Preserve).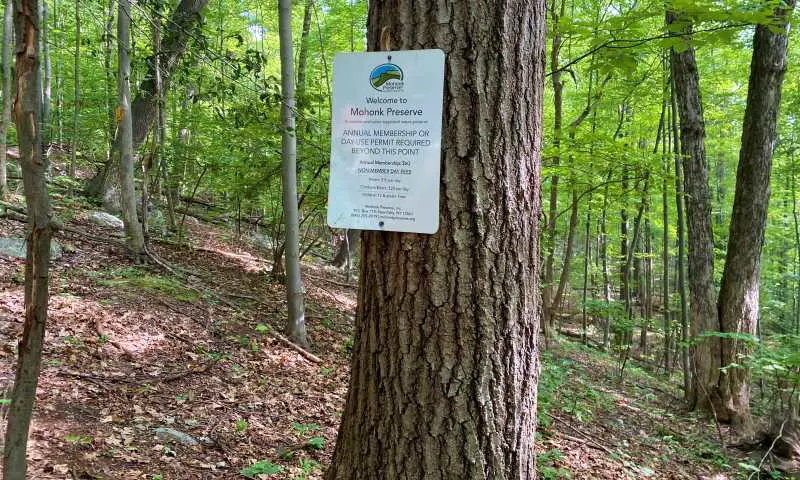 From there, it is a very steep ten-minute climb up a rock path.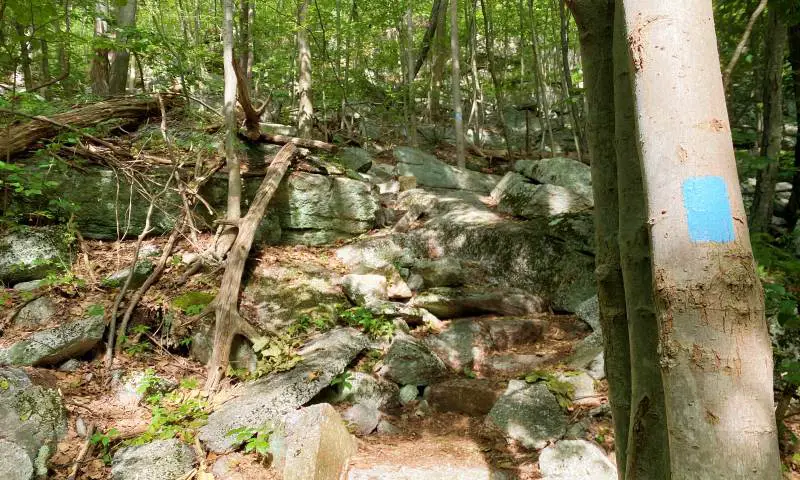 At the top, you will see a yellow path off to the right.  This takes you to the first of four major viewpoints on this hike – and my personal favorite.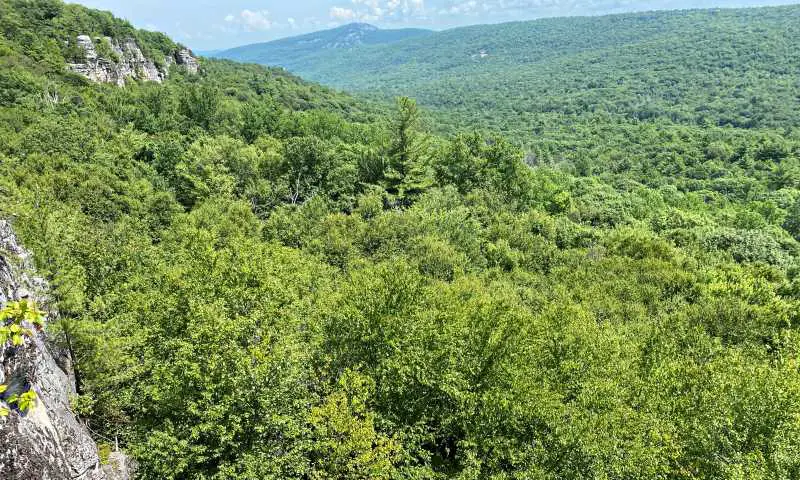 The short spur trail pops you out right on the edge of a cliff with absolutely stunning views of a heavily wooded valley with the Mohonk Sky Top Tower in the distance (that's where you end up after the Labyrinth and Lemon Squeezer hike).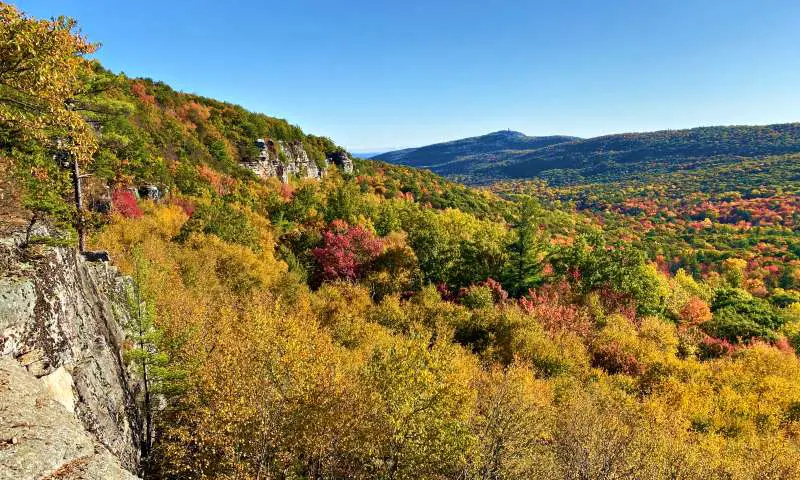 The trail flattens out and skims around the top of the hill you just climbed. You pass the junction with the Bullwheel Path, which connects to Minnewaska's Peter's Kill parking area.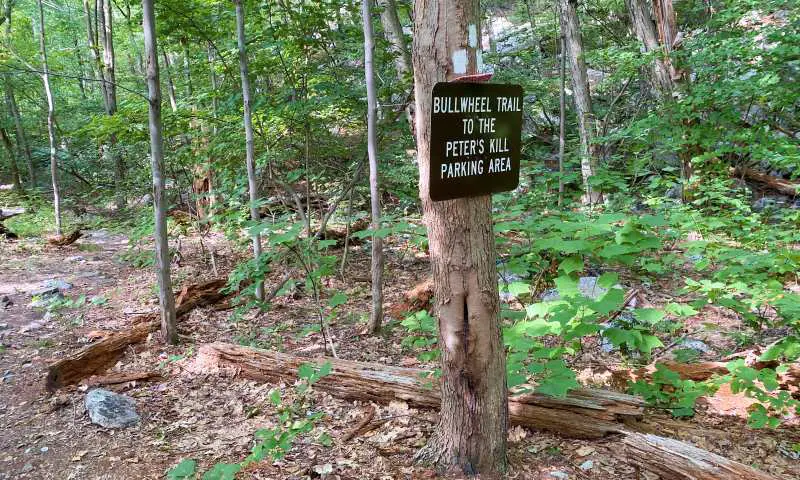 Soon after, you come to some short cliffs used by climbers, then continue around, going slightly downhill.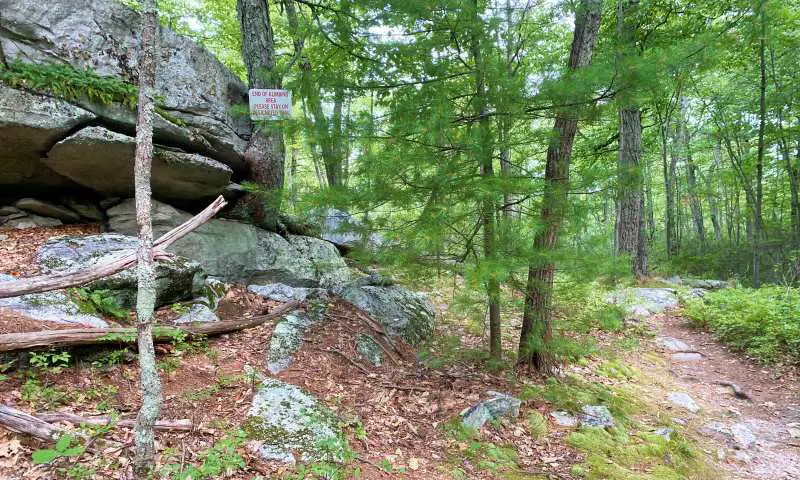 Before too long, you end up at the second major lookout, Compass Rock.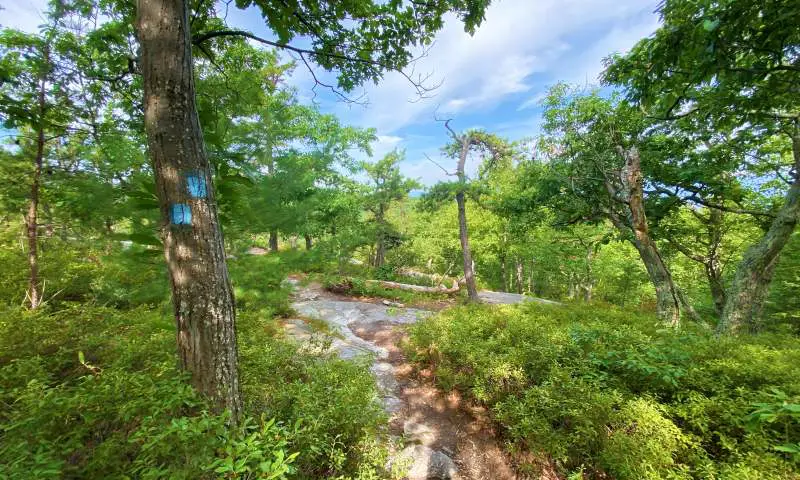 There are large slabs of sloped rocks providing views of another hill across a ravine.  Yes, you are going to climb down into the ravine and back up the other side.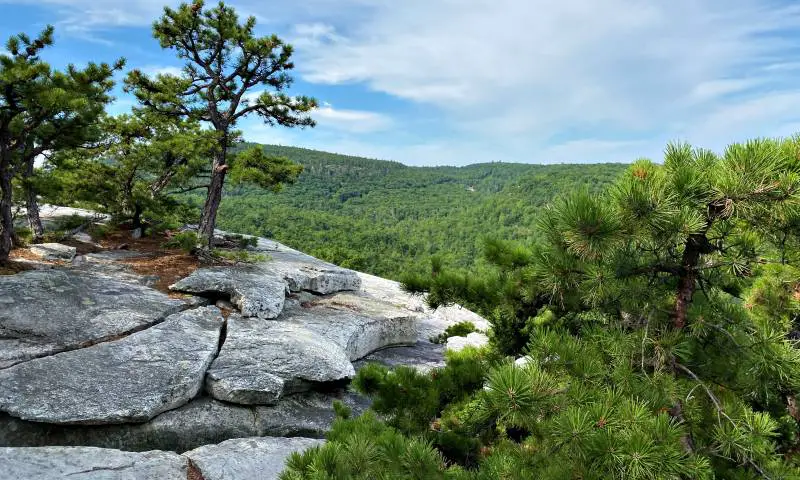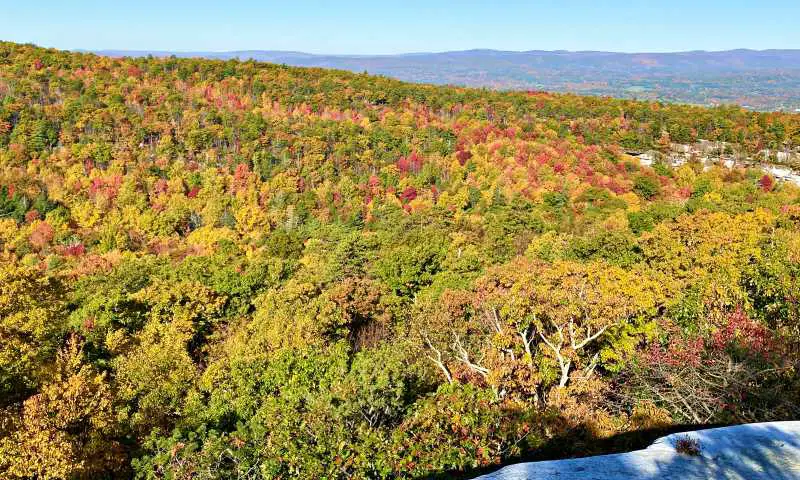 When you are sufficiently rested, rejoin the trail, which immediately heads down.  This is the steepest part of the trail.  It only took me about ten minutes to get the bottom, so it's not as bad as it looks, but you will definitely notice it coming back up.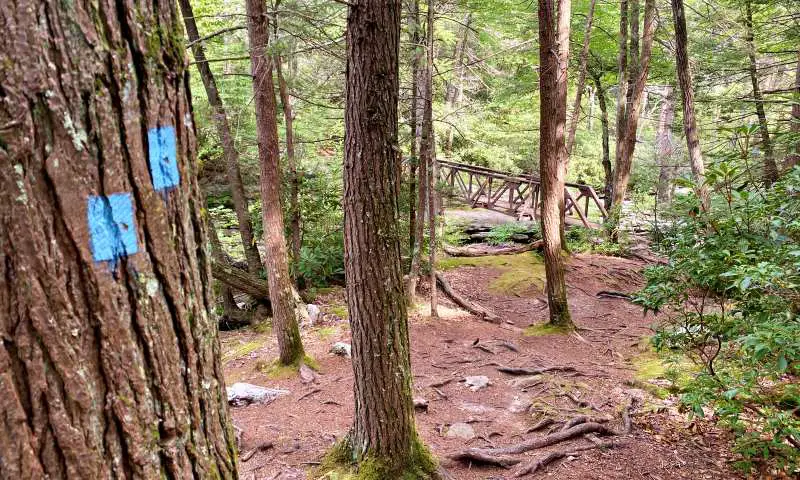 At the bottom is Peter's Kill ("Kill" is "creek" in Dutch).  This a lovely spot, with large stone areas next to the creek.  You can relax and recover from your descent.  There is a functional wooden bridge (two actually) over the creek.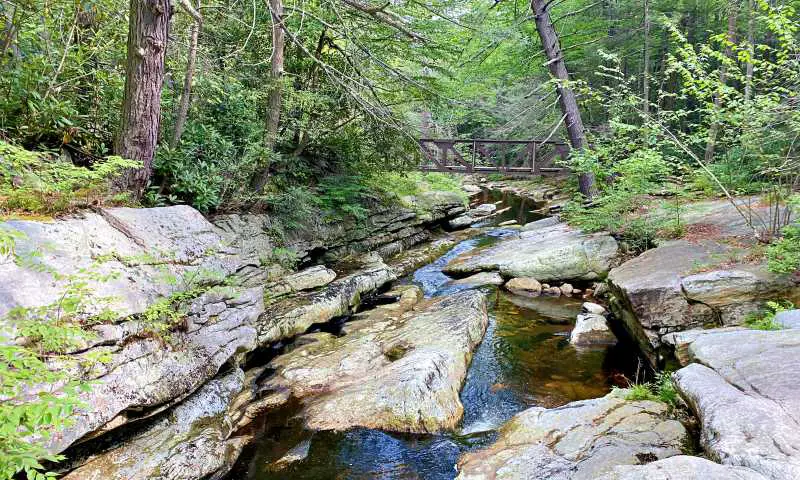 If you don't want to climb the next peak, there is a trail that goes off to the left just before the creek.  This takes you to the Peters Kill Trailhead in Minnewaska State Park.  You can do a loop back via Trapps Road (an old carriage road).  It was marked as a red trail on my map, but the trail marker is yellow.  Anyway, there was sign that said back to Peter's Kill Parking Lot and it was in the right place, so I guess just ignore the colors.
To continue on the High Peter's Kill Trail, cross the creek.  The trail immediately starts to climb.  To be honest, I didn't think this section was too bad.  There are several sections that flatten out for a while, and it winds around the side of the crag, so it isn't as steep as you expect.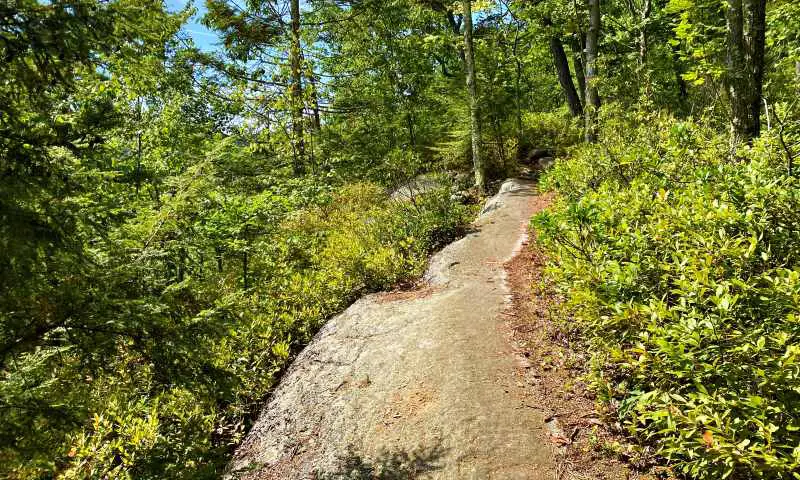 After about ten minutes, you emerge at a minor viewpoint, where you can see the sloped rocks you rested on a short while ago.  This is a lovely view.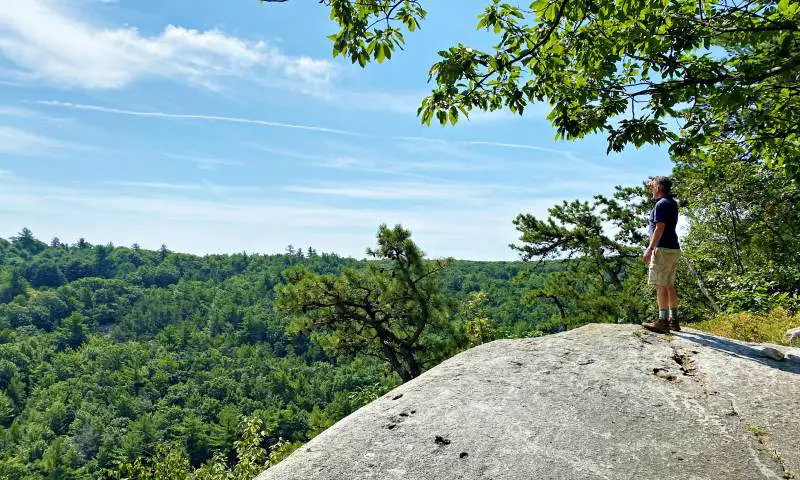 Ten more minutes along, you come to the third major viewpoint, a large rock sloping upwards to the edge of the cliff.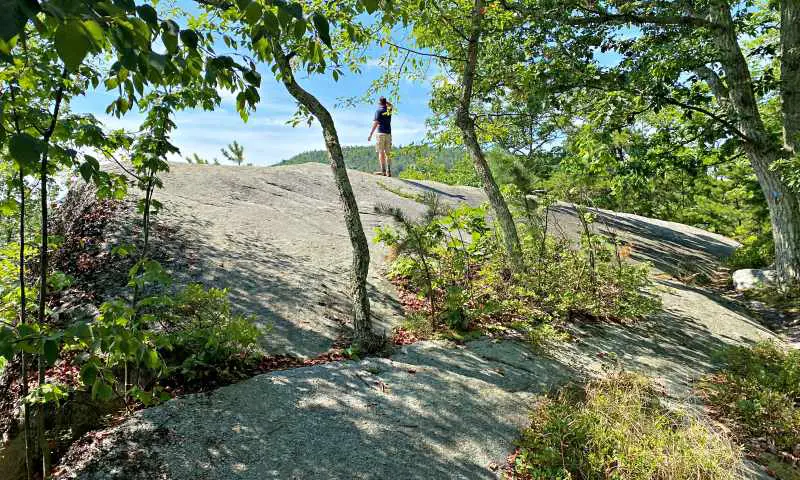 There are more stunning views from here.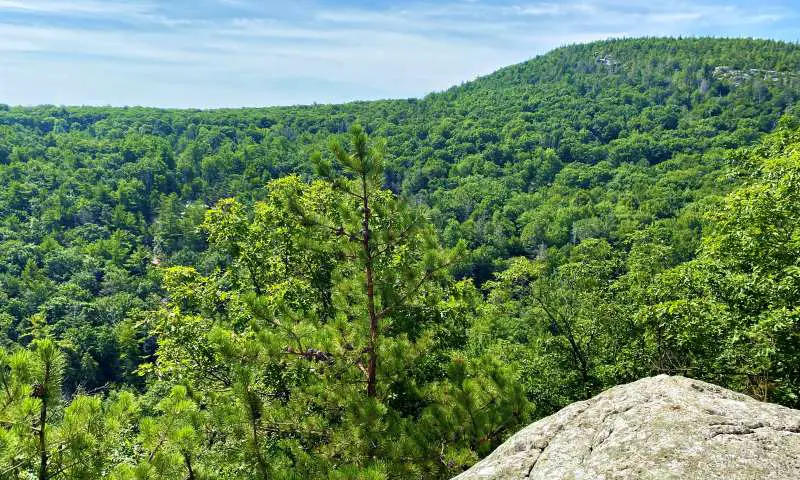 From here on in, you can hear the traffic on the road across the valley, and even see small sections of the road, which kind of shatters the wilderness bubble I was in up to this point. 
However, there is one more major viewpoint, with similar views, about twenty minutes further along.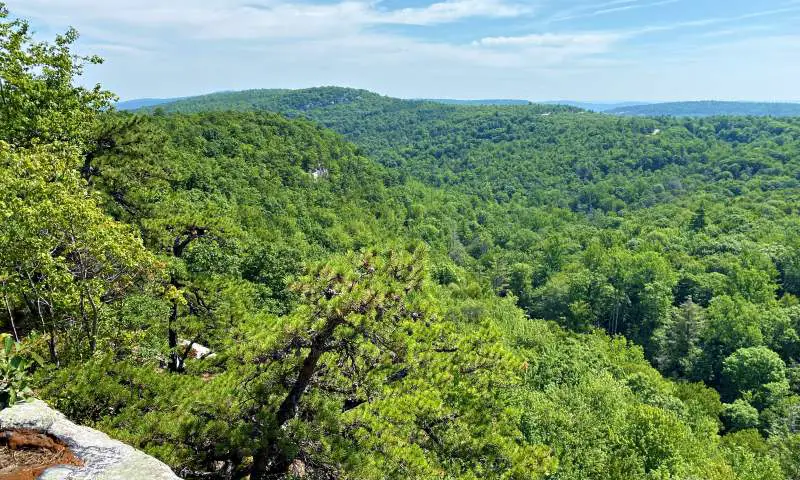 From there, the last 0.75 miles takes you to the main entrance and Awosting parking lot for Minnewaska State Park.  It runs parallel and quite close to the road and is not that interesting, so I turned back here. It is easy to know where – the road is suddenly visible and seems surprisingly close.
---
Travel Insurance
If you are traveling to the Hudson Valley from elsewhere in the U.S., check to see if your health insurance covers you.  If not, and if you are traveling from abroad, you will definitely want to get travel insurance.  If you are not sure what it is all about, read my Guide to Buying Travel Insurance. 
A good insurance option is Travelex.  You can compare Travel Insurance plans here or get a quote right now:
---
Happy hiking!
Do you have any favorite Hudson Valley hikes you'd like to share? I'd love to hear about them. Comment below. 
If you liked this post, Pin It to your Hikes and Hudson Valley boards!
There are more great hikes to do in the Hudson Valley: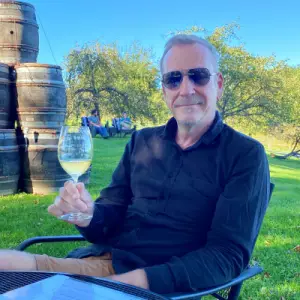 Ian James is a Hudson Valley local. He's been to 82 countries and all 7 continents, but there is truly no place like home and he loves to spend weekends and staycations continuing to discover all that the Hudson Valley has to offer.
---
Hudson Valley Discovered is a participant in the Amazon.com Services LLC Associates Program, an affiliate advertising program designed to provide a means for sites to earn advertising fees by advertising and linking to amazon.com. Amazon and the Amazon logo are trademarks of Amazon.com, Inc. or its affiliates. As an Amazon Associate I earn from qualifying purchases.