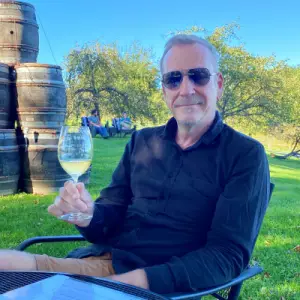 Hi there. 
This website is for you. If you want to discover all that the Hudson Valley has to offer, then you are in the right place. 
I'm Ian. Although I've been to 82 countries and all 7 continents, many of my favorite places on the planet are right here where I live – in New York's Hudson Valley. 
The Hudson Valley follows the Hudson River south from the state capital, Albany, all the way down to New York City.  It's an incredible place with amazing hikes, agritourism, history and much more. I am a local and I created this website to help you.  You will find guides detailing things to do, hiking trails to take, and places to go. 
You will also find detailed reviews of places to stay, recommendations on where to eat, useful booking resources, planning tips, and more. 
Who am I?
I grew up in Australia and headed overseas as soon as I could.  Since then, I have traveled the world, visiting or living in 82 countries.  I moved to New York 15 years ago and have since made it my mission to discover as much of the Hudson Valley as I can.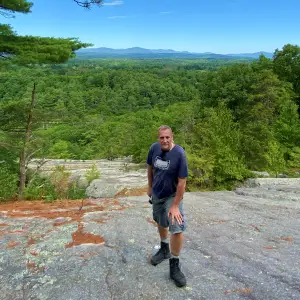 I am also the founder of the international travel blog Travel Collecting, which I created to help people have transformative vacations in which they interact meaningfully with the local culture and environment, and Parks Collecting, which helps people plan and have incredible trips to US national parks.
This website is dedicated to helping you plan and book trips to the Hudson Valley – whether that's a day trip from New York City, a weekend getaway, or a longer vacation. There is certainly no shortage of things to do no matter how long you go for – or when you go.   However, a truly awesome trip requires some advance planning.  Which is what I am here to help you with. 
My extensive experience traveling has helped me become a travel planning expert and I am here to share inspiration, tips and resources with you.  You will discover things not to miss and things to avoid so that you will keep coming back to the Hudson Valley again and again.